ORNL Story Tips – January 2021
Source: ORNL | January 5, 2021
Algorithms developed at Oak Ridge National Laboratory can greatly enhance X-ray computed tomography images of 3D-printed metal parts, resulting in more accurate, faster scans.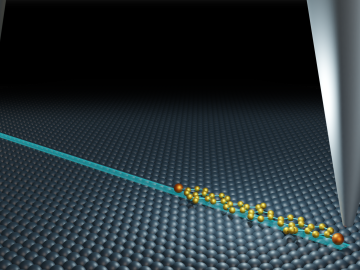 Oak Ridge National Laboratory's Center for Nanophase Materials Sciences contributed to a groundbreaking experiment published in Science that tracks the real-time transport of individual molecules.
Fuel economy can take a tumble when temperatures plummet, according to the Department of Energy's 2021 Fuel Economy Guide. Compiled by researchers at Oak Ridge National Laboratory, the guide includes several tips to improve a vehicle's fuel performance.