Source: Golden Svcs| Release | October 31, 2017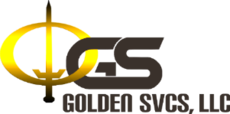 Golden Svcs, LLC was awarded the NASA Glenn Research Center protective services contract that encompasses two dispersed locations, Lewis Field (LF) and Plum Brook Station (PBS) on September 1, 2017. NASA indicated their selection was based upon Golden's strong management approach, highly qualified key personnel, excellent direct relevant past performance, and demonstrated commitment to continuous improvement cited in past performance questionnaires.
The contract requires Golden Svcs to transition 117 personnel, and supply equipment, supplies, facilities, transportation, tools, materials, and other items necessary to perform the comprehensive security services. These security services include: armed security police officers (Federal Arrest Authority Certified), Personnel Security, Physical Security, Facility Security Assessments Program, Chemical Facility Anti-Terrorism Standards, Locksmith Services, Security Management Systems Program, ID/Badging Processing Services, Communication Security, Classified Management Control, Emergency Management, Security Operations, K-9 Explosive Detection Teams, and NASA Certified Training Program.
For more information about Golden Svcs, LLC visit: http://www.goldsvcs.com/