Source: DOE EM News | September 6, 2018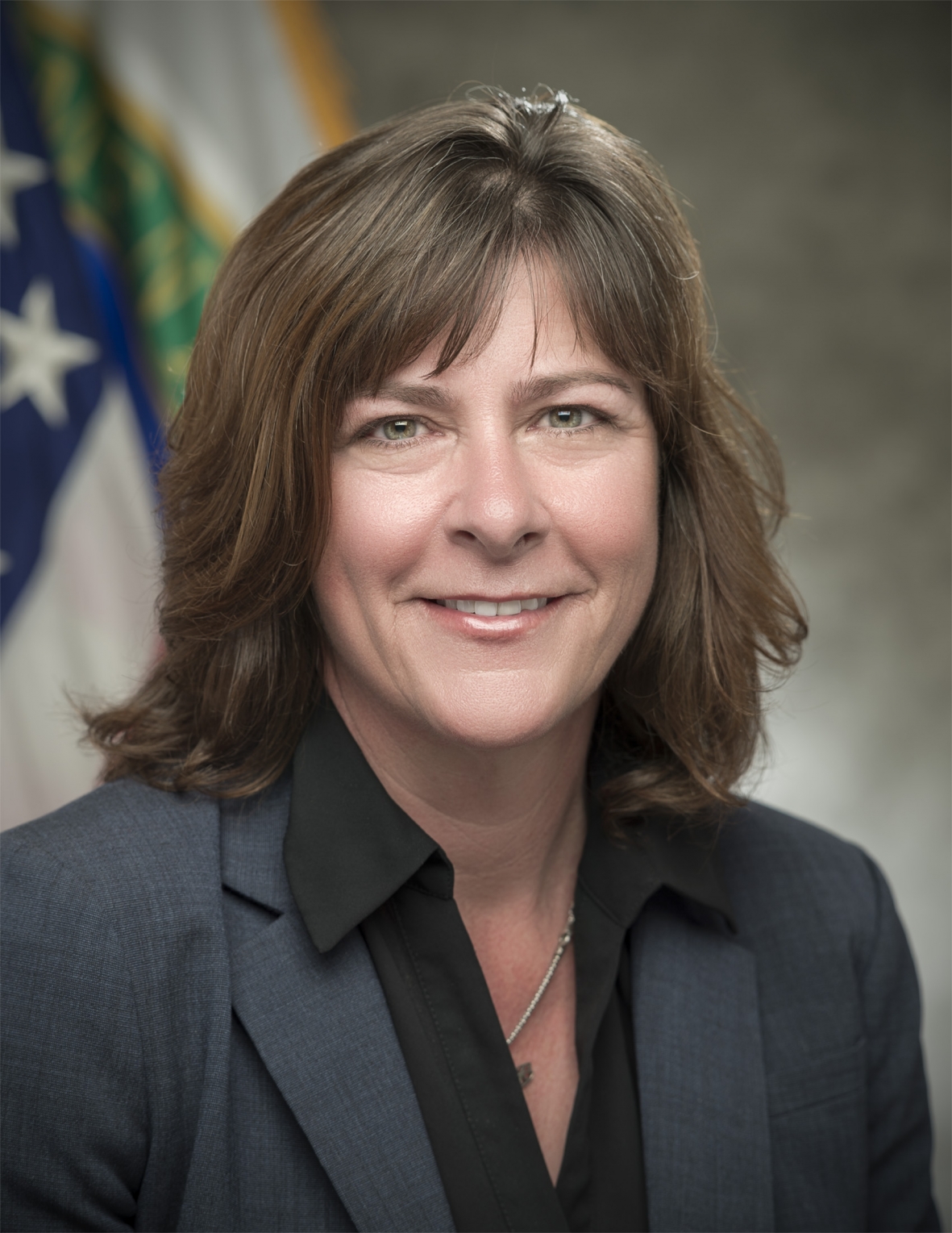 The following is EM Assistant Secretary Anne White's keynote address to the 2018 Radwaste Summit on Sept. 4, as prepared for delivery.  
It's great to be here with you all. I see a lot of friends in the audience. Kicking off the Radwaste Summit is especially fun for me because of my history with the conference serving on the steering committee several times and also as a speaker in previous years, and yes, it was on one of my favorite topics, definition of high level waste. Well, all I can say is what a trip it's been so far. The support I've gotten from many of the people in this room has truly touched me and I am so grateful to have it.
As I discuss priorities today, implicit in our chat is my ask for your continued support and constructive input over the next months and into what I hope will be a number of years of service in this role. The Department, and particularly the EM program, is fortunate to have a supportive and dynamic senior leadership team. Secretary Perry has great vision and a tremendous spirit to get work done at our sites. As EM-1, I hope to capitalize on their leadership to make some real cleanup progress during my tenure as Assistant Secretary.
When I became EM-1 I took a long, hard look at the program. Now, for those of you who don't know, this wasn't all new to me. I've spent most of my career on the contractor side of the house within the EM program. While I hold a master's degree in nuclear engineering, I began my career performing field work, before forming my own small business in 1995. I could have gone straight to a desk, into research, or government service but I choose to go to the field as a contractor. I figured the best way to learn a business is by doing the work. OK, there was that little thing they called travel and per diem and that sounded like a perfect adventure to me.
There hadn't been an order for a new commercial nuke plant in decades so I figured I'd go into this "new field" called environmental restoration. It was exciting. It was new, people hadn't quite figured out just what it was or how to do it and there was room for creativity and problem solving…two of my favorite things. So, this experience base and perspective is what brings me to some priorities I see for EM and, maybe more importantly, some philosophies.
People have asked me what some of the most surprising things I've found since becoming EM-1. One for sure is the fact there have been 7 EM-1s since 2010. Of those, only 3 have been confirmed, including me. That approximates to only a handful of years of confirmed EM-1 time at the helm. No wonder it sometimes seems the program is inconsistent.
Also surprising to me is even given that turnover rate, folks have urged me to come up with "my" 3 or 4 things and focus on those. I want to be clear … the program priorities need to be owned by all of us, me, our federal workforce, the contractors and our stakeholders. EM comprises a major portion of the third biggest liability to the American taxpayer. We owe it to them to use the funding we are generously given to run this program efficiently and effectively while always keeping in mind our legal, moral and ethical obligations to the host communities of our sites. We have an obligation to the American people to see to it that the trajectory of our liabilities goes downward while ensuring the safety of the public and our workers.
I know from my time in the field, the contractors at the workface day in and day out are the people who deliver progress and they deserve our utmost respect and support. Our work must always be performed with attention to worker safety and environmental compliance. From my office on down to the subcontractors, we must find ways to overcome barriers and "get to yes" safely. If we cannot provide a safe worksite then we will not be able to carry out the rest of our mission. Incidents on the worksite too often lead to over-corrections that are expensive, time-consuming, and distract from environmental cleanup. No shortcuts guys!
EM has accomplished a large part of the mission and we continue to make progress on a daily basis. However the hardest work is still to be done. The analogy that comes to mind is losing weight. It comes off fast in the beginning then you reach a plateau and it can be frustrating to get past that and sometimes aggressive measures are needed to break through. That's where we are today in this program.
So, in the interest of creating stable mission focus, a completion mindset and a clarity of purpose, EM, over the coming months, will be developing an Enterprise Wide EM Strategic Plan supported by a set of consistent, site-specific 10-year strategic plans focused on completion and closure. The plans will be developed in collaboration with headquarters, the sites, our contractors and other stakeholders.
Secretary Perry and DOE leadership have tasked me with the responsibility to see that EM produces results and I intend to see to it they are not disappointed. DOE leadership has given me their support to head EM in the right direction moving forward while we continue our success at places like K-basin, River Corridor, ETTP and West Valley. Our job is to fix environmental problems created, in some cases, almost 75 years ago using a structure for prioritization and decision-making that's more than a decade old. That doesn't work in business and, in my mind, it's not a sound basis for addressing the environmental liabilities it is our job to remediate. We know what we can do, and we know what's needed and we know what's not. I want us all to remember this because the obligation we all share animates my thoughts every day as EM-1. So how do we move forward?
My answer is: Collectively, we have to think bigger and smarter about how to get to completion. We need to think about how to reinvigorate the completion mindset that used to exist in the program. And we need to work together with our industry partners, while holding ourselves, on both the contractor and federal side, accountable to meet our commitments.  We all need to bring our A-game and our A-teams.
We also need some big step changes in how we carry out mission. Several big step changes I think can most quickly invigorate and transform EM are new approaches to contracting, regulatory reform and choices regarding allocation of funds. It's no secret we have billions of dollars' worth of contracting opportunities coming up that will shape our work for decades. We want EM contracts to reflect workscopes with accelerated end-states that get sites closer to their future land-use mission faster. To get there faster, we need to know there is an end in sight and what that end is.
To support this step change we have begun our end state contracting initiative. We had an industry day out at Hanford recently and the input we've received from our contractor community has been very helpful in shaping our shared path forward. We are looking forward to working with our federal staff, contractors and stakeholders as we implement this procurement approach. We want to take lessons from our past big successful completions, like Rocky Flats, Fernald, Mound and Oak Ridge K-25 and incorporate those into our procurement strategies. We need to make sure we are incentivizing behaviors that support efficient cleanup, done cost effectively, safely and compliantly. Going forward these are the factors we will hold ourselves and our contractors accountable for through our contracting structure, including fee.
Not only do we need to work with industry on how we collectively approach contracts and contracting, we need to commit to improving our relationships and performance among our federal and contractor partners, both at the site and the corporate level. I know you've heard this before, but I want to focus on a "manage the contract/not the contractor" approach. To do this, we have to have contracts that make that possible, while ensuring appropriate federal oversight is effective, right-sized and cost-conscious. With the right procurement approach and contracting strategy, with truly incentivized end states, I expect the natural outcome will be strong performance and accountability with safety and compliance a cornerstone of our work execution.
Make no mistake, I will expect superior performance and there will be generous fee associated with that performance. I will expect you will bring your "A Teams" to our sites for the long term and to engage with our communities. And I will expect you will work to identify and remedy issues early and keep us fully engaged so there are no cost and schedule surprises. You can expect from us improvements in the procurement process and the way we manage contracts. If we expect strong performance from you, we must create an environment in which that's possible. Your feedback in this area is of the utmost importance to me.
In the area of regulatory reform we have been and will continue to be very forward leaning, consistent with the initiatives out of the Deputy Secretary's office. That said, regulatory reform is hollow without full implementation. When we achieve regulatory reforms, which is a big part of what I expect to do, we must make sure those reforms are fully implemented in the field. I can remember from my years in the field hearing something on high had changed and we all thought something would change. Then it didn't…because it wasn't fully incorporated into our day-to-day work. We need to work together to ensure what we get accomplished at headquarters in this area has meaningful impact through full implementation. I'm counting on industry's help on this.
Areas we are actively working now include:
Interpretation of the definition of high level waste to be based on the content of the waste rather than source…an admitted semi-obsession for me.
Reforming 10 CFR 830 and the associated implementation standards and directives.
Re-looking at how we implement DOE order 413.3 for D&D and other remedial actions.
Freezing the code of record…we did that one! Now it's onto implementation.
Another area we are looking hard at is hotel load or minsafe. I think it may be safe to say we are sometimes our own worst enemy in this area. As I've begun looking closely at this issue it seems to me there are significant areas where we can mine money our of this bucket, still maintain our sites, focus a right sized federal oversight approach in our ownership role but move some of this money into meaningful progress. I've challenged my site folks to dive into this and, as I'm working through hiring actions, developing the analytical capability at headquarters to fully leverage these opportunities has been a high priority for me.
In early October we will be putting together an approach to evaluate these opportunities and we will be looking for industry input as we move out in this area.
So, I'd be remiss if I didn't mention the work we have been doing with EFCOG. We've had a number of meetings that have been very productive and I intend to fully leverage their support. We've created a set of actionable items that EFCOG went to work on quickly. I've already received meaningful input back from industry and we will be working to action that input to create some real change in the program. Stay tuned over the next 30 days or so.
The EM mission is pretty clear…reduce taxpayer liabilities by closing sites. We have a legal, moral and ethical responsibility to the communities that host these sites to complete our cleanup mission. We must be good stewards of tax dollars, create meaningful partnerships between the federal workforce and our contractors, highly respect our talented workers who are in the field every day delivering our mission, work closely with our stakeholders and ensure our work is conducted safely and compliantly.
As we look to the future, we need to work together to safely achieve meaningful, discrete and tangible progress through action in accomplishing our mission. Congress and the country look to us to reduce the nation's environmental liability. It is my hope to provide the program with a clarity of purpose, re-invigorate the completion mindset, and move sites toward definable end states leading to ultimate closure.