ETEC Calendar
TAEBC: Statewide Automotive Innovation Roundtable
July 14 @ 12:30 pm

-

1:30 pm
Event Navigation
Register today to join TAEBC for their virtual Statewide Automotive Innovation Roundtable!
About this event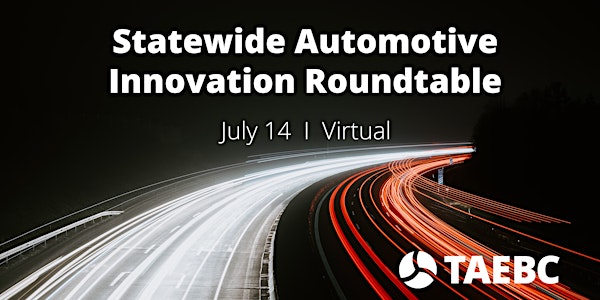 The Tennessee Advanced Energy Business Council will hold a virtual Statewide Roundtable on Thursday, July 14 from 12:30 p.m. to 1:30 p.m. ET. [11:30 a.m. to 12:30 p.m. CT]. The theme of this year's roundtable is automotive innovation.
Tennessee is becoming the #1 state in the country for the EV supply chain. So, what's next for the Volunteer State after we accomplish this goal? Join us virtually to hear our panel of speakers discuss Tennessee's transportation electrification and mobility assets. Register today to learn more about programs, partnerships and initiatives that are making Tennessee a hub for automotive innovation.
Presenters:
Ryan Stanton, Senior Project Manager of EV Evolution, Tennessee Valley Authority
Alexa Voytek, Energy Programs Administrator, Tennessee Department of Environment and Conservation
Deborah Crawford, Vice Chancellor for Research, The University of Tennessee, Knoxville
Doug Adams, Daniel F. Flowers Professor, Associate Provost in the Office of Research, Vanderbilt University
Reinhold Mann, Deputy Vice Chancellor for Research, The University of Tennessee, Chattanooga
Oak Ridge National Laboratory
The University of Memphis
The event will be interactive. Each presenter will provide brief remarks with plenty of time for audience Q&A. It will be held virtually on the Zoom platform.
Related Events