PTAC: SBIR/STTR Technology & Commercialization Forum: A Focus on DOD Research
July 23, 2019 @ 8:00 am

-

4:00 pm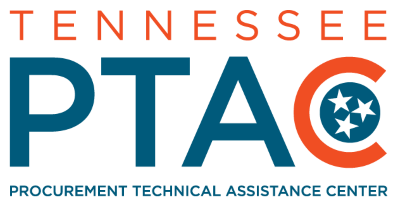 CLICK HERE TO REGISTER
Date And Time
Tue, July 23, 2019
8:00 AM – 4:00 PM CDT
Location
Wellspire Center
907 Gleaves Street
Nashville, TN 37203
Each year, Federal agencies spend research and development (R&D) budgets that exceed $1 billion in the Small Business Innovation Research (SBIR) and Small Business Technology Transfer (STTR) Program. The mission of the SBIR program is to stimulate technological innovation.
The Department of Defense (DOD) has the largest SBIR budget among 11 participating agencies. Attend this event to understand how to take advantage of these SBIR contract opportunities for small businesses
A host of high-level speakers will make this an exciting event. In addition, networking will be available with potential resources and project partners. You do not want to miss this impactful training and networking opportunity.
Event Highlights
• Overview of the SBIR/STTR Program State of Tennessee Grants & Matching Funds
• Technology Commercialization Strategies
• How to Pitch Your Technology Concepts
• Small Business SBIR Success Stories
• Protecting Your Intellectual Property
• Contract Accounting Requirements
• DOD SBIR Proposal Tips
Event Agenda
7:30 AM to 8:15 AM Registration
8:15 AM to 8:45 AM Welcome
8:45 AM to 9:15 AM Launch Tennessee
9:15 AM to 9:30 AM DOD SBIR/STTR Program Overview
9:30 AM to 10:00 How to Pitch Your Technology Concepts
Eric Eurich
FocalPoint
Germantown, Tennessee
10:00 AM to 10:15 Break
10:15 AM to 11:00 AM Technology Commercialization Strategies
Jim Greenwood
President Greenwood Consulting Group, Inc.
Sanibel, Florida
11:00 AM to 11:45 AM Protecting Your Intellectual Property
Jimmie Strong, Associate
Dr. Aaron Chaloner, Associate
Baker Donelson
Nashville, Tennessee
12:00 PM to 1:15 PM Lunch – Keynote Speaker
Nickolas Galyen
US Air Force SBIR Program Manager
Arnold Engineering Development Complex (AEDC)
1:15 PM to 2:15 PM Successful SBIR Proposal Tips
2:15 PM to 2:30 PM Afternoon Break
2:30 PM to 3:00 PM Other Funding Strategies
3:00 PM to 3:30 PM Accounting Systems for Cost Reimbursement Contracts
3:30 PM to 4:00 PM Next Steps Wrap Up
Speaker Bio's
Eric B. Eurich
Eric B. Eurich of FocalPoint Business Coaching is two-time award-winning business coach. Eric's passion is helping business owners, decision makers and motivated professionals go to the next level in achieving their personal and business goals.
Eric delivers effective coaching solutions to his clients by leveraging his over 30 years' experience in corporate America, where he led marketing and sales organizations for several of the country's top brands, with the proven tools and strategies of Brian Tracy, a renowned leader in personal and business growth to create custom coaching and training programs for his clients around the world.
Jim Greenwood
Jim Greenwood of Greenwood Consulting Group has been involoved in the SBIR program since its inception in 1983. Jim has taught SBIR/STTR workshops in 48 states plus Puerto Rico.
For more information, please contact Veronica Clark at 615-253-6381 or vclark9@utk.edu