ETEC Calendar
Honorable Dave S. Clark, District Attorney General for the 7th District of Tennessee
November 5, 2021 @ 7:30 am

-

8:30 am
Event Navigation
This meeting is open for both in-person and virtual attendees who are ETEC members and their guests. No registration is necessary for in-person attendance.
For this meeting, Gen. Clark will be joining us in person, but all members and their guests are welcome to attend either in person or online.
Since ETEC meets in a University of Tennessee facility, we are required to follow UT protocol as well as recommendations made by the CDC. The University is requiring that masks be worn in all classrooms, laboratories, instructional spaces, and at any indoor event. 
Click here to register for the VIRTUAL meeting: https://tennessee.zoom.us/meeting/register/tJMkcOuvrj0sGtH310HtTdFkG1Hk4G3sF3k0
Honorable Dave S. Clark
District Attorney General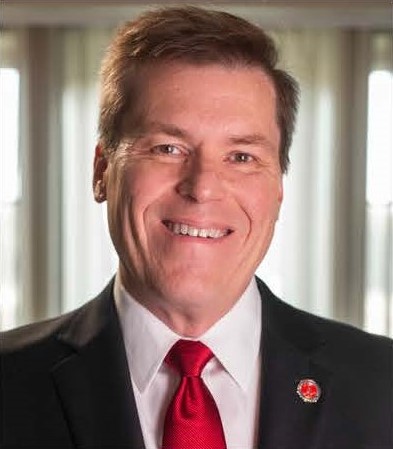 7th District of Tennessee
Gen. Dave Clark was born and reared in Anderson County. He practiced law in Nashville for four years before returning home to open a private practice firm in 1993. Gen. Clark served in the American, Tennessee and Anderson County Bar associations and is admitted to and has practiced before all the Tennessee State and Federal Courts as well as the U.S. Court of Appeals for the 6th Circuit and the U.S. Supreme Court. He has served as a Special Judge and held the elected position of Anderson County Attorney, having been elected in 1998 and again in 2002.
Gen. Clark was elected District Attorney General for the 7th District of Tennessee in 2006 and again in 2014. In 2019–20 he served as the president of the District Attorneys General Conference.
Aside from his profession, Gen. Clark has volunteered as a youth sports coach, and founded Allies for Substance Abuse Prevention (ASAP), the 7th Judicial District Crime Task Force (CTF), The Clinch Valley Children's Center (CAC) and the Anderson County Family Justice Center (FJC). He has served on the board of directors of several community service organizations. He enjoys marksmanship, woodworking and worrying about UT athletic teams.
Gen. Clark lives in Anderson County with his wife, Josephine. Their two children are young adults. Josephine is a Magistrate Judge, holding court in Clinton.
Related Events