DOE National Laboratories Offer Virtual Tours
Source: DOE | Release | August , 2021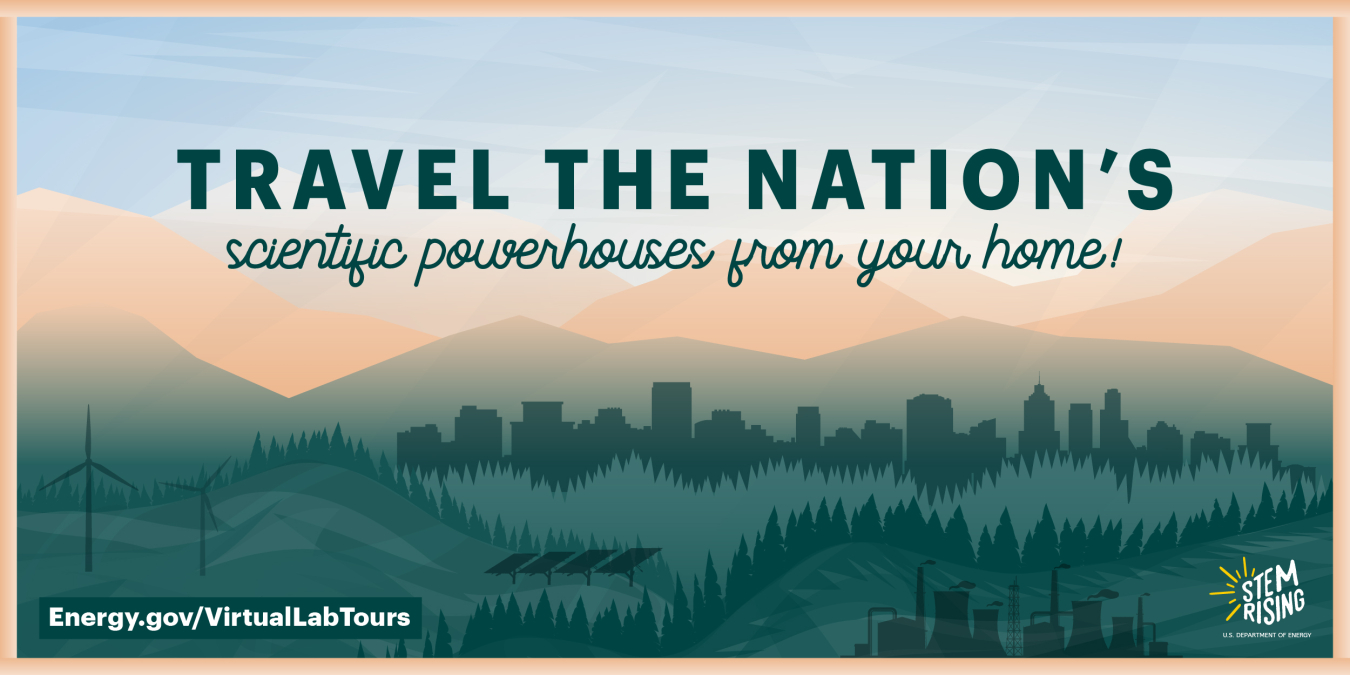 You don't have to travel anywhere except your computer to view the world-class science and research facilities at the U.S. Department of Energy National Laboratories. Located all across the country, these Laboratories are offering virtual tours and conversations with their experts on staff to give you access to the work that we do on the behalf of the Nation to break the boundaries of innovation and scientific knowledge.
ORNL has added 11 virtual tours to its campus map, each with multiple views to show floor plans, rotating dollhouse views and 360-degree navigation. As a user travels through a map, pop-out informational windows deliver facts, videos, graphics and links to other related content.
TO SEE ALL OF THE TOURS AVAILABLE CLICK HERE
Learn more about DOE's science outreach work for all ages at our STEM Rising website, www.energy.gov/STEM.