ANS Urges Congress to Address Availability of HALEU for Advanced Reactor Fuel
Source: Nuclear Newswire | ANS News | September 16, 2021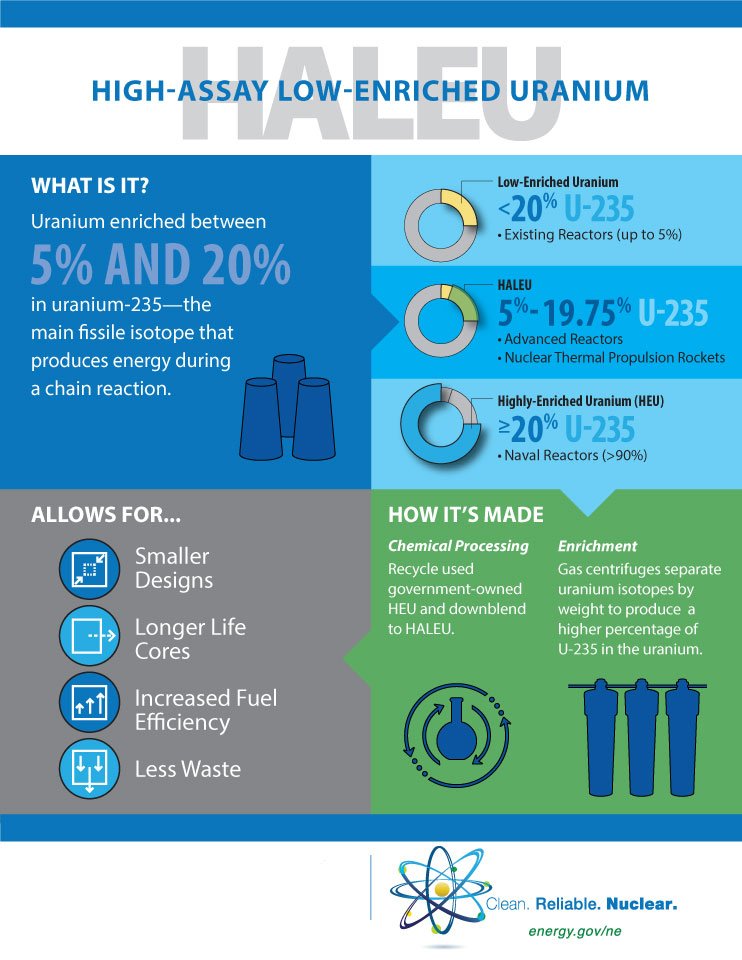 Congress needs to take swift action to build a domestic supply of high-assay low-enriched uranium (HALEU) to fuel advanced reactors, the American Nuclear Society declares in a September 14 letter to Sens. Joe Manchin (D., W.Va.), chair of the Senate Energy and Natural Resources Committee, and John Barrasso (R., Wyo.), the committee's ranking member.
The letter, signed by ANS President Steven Nesbit and Executive Director/Chief Executive Officer Craig Piercy, notes that while many advanced reactor designs—including nine of the 10 designs awarded funding under the Department of Energy's Advanced Reactor Demonstration Program—require HALEU (uranium enriched to between 5 percent and 20 percent) as reactor fuel, it is currently available only in limited amounts from the DOE via downblending of existing stockpiles of material and from Russian imports.
Click here to read the full article.